#HERETOLEAD
Unleashing the Power of Women In Leadership For A Better Tomorrow
100 Women Business leaders / Corporate Executives / Aspiring Leaders will be #HereToLead with our free mentorship and leadership assessment program
It's actually doing right by your business
Studies have repeatedly shown that increasing diversity is not only the right thing to do for an organization's culture, it also leads to better business outcomes. Increased diversity leads to smarter decision-making, contributes to an organization's bottom line, and powers innovation, among other benefits.
Indian State of affairs
The percentage of women leaders across key positions in C-Suite in the country also emerged higher than the global average in the report. While globally, businesses with at least one woman in the senior management role increased to 90 per cent, the same stands at 98 per cent in India. In fact, 47 per cent of mid-market businesses in India now have women CEOs compared with 26 per cent globally.
Every woman needs to find her voice, travel her path without any doubts in mind. We believe in making changes in the grass roots and changing the future by making transforming100 mid-level aspiring women leaders and entrepreneurs to their fullest potential – That's our bit to making this world a better place for all of us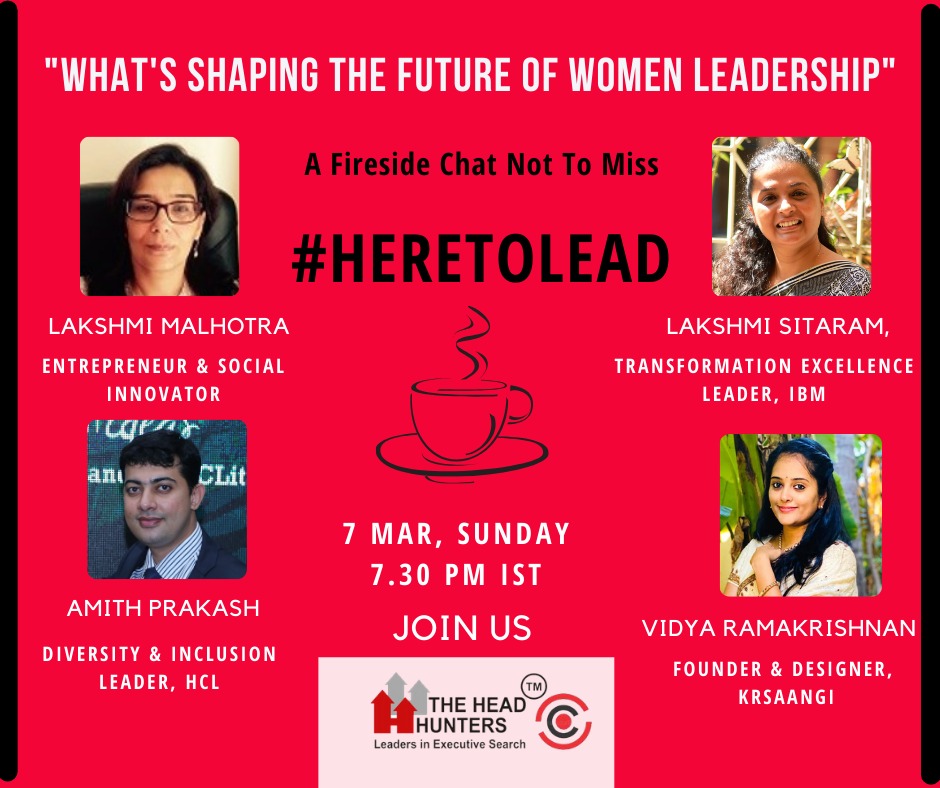 If you are an aspiring leader / executive leader / entrepreneur, let us help you soar your growth path with free leadership assessment and mentoring, (You can also refer your female colleague / family for the program )